Informations
Parking
Parking
PARKING
PARKING set-up/dismantling (Tuesday October 18 and Friday October 21 from 2:00 p.m.):
Free and open access for exhibitors and service providers
Gates A and B – dedicated to LVs
Gate C – LV + HGV
See EXHIBITOR PARKING in yellow below.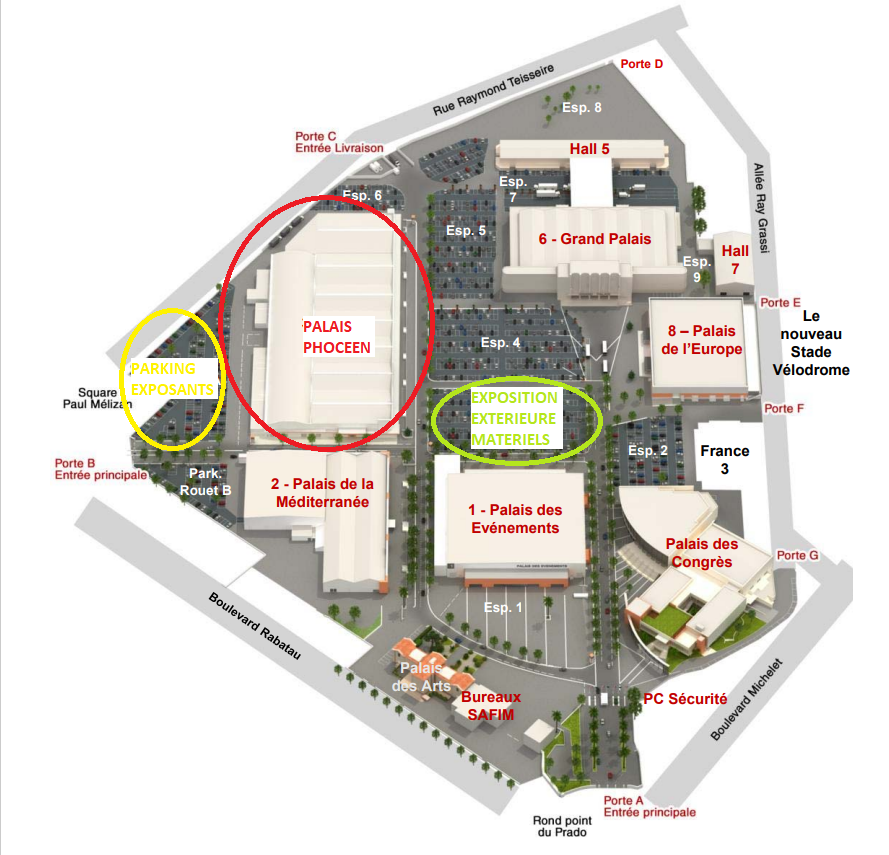 PARKING days of operation (Wednesday 19, Thursday 20 and Friday 21 October):
Access through doors A and B

Exhibitor parking in the yellow zone
PLEASE NOTE: Access to the car park during operating days is PAYABLE.
NO PARKING CARD IS INCLUDED WITH YOUR STAND.
Payment is made directly at the entrances to the Parc Chanot car park.