LE SIM 2022 OUVRE SES PORTES LES 19, 20 ET 21 OCTOBRE 2022 AU PARC CHANOT DE MARSEILLE DANS LE STRICT RESPECT DU
PROTOCOLE SANITAIRE
.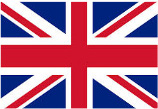 Additional invitations
Additional invitations
Your invitation is not available at the moment.
Dear exhibitor,
Below is your personalized invitation.
You have been assigned an invitation code.
This will allow you to be notified by SMS of the arrival on site of your visitors but also to know who among your guests has come to visit you at the exhibition.
If you are interested in this service, please send us an email to manon@rpi.fr with the mobile number of the person wishing to receive the SMS.
© 2016-2022 RPI - Exposition SIM • All rights reserved