LE SIM 2021 OUVRE SES PORTES LES 20, 21 ET 22 OCTOBRE 2021 AU PARC DES EXPOSITIONS D'ANGERS DANS LE STRICT RESPECT DU
PROTOCOLE SANITAIRE
.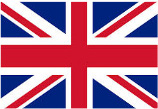 Additional invitations
Additional invitations
Your invitation is not available at the moment.
Invitations are not available yet.
New features are planned this year which will allow you to obtain precise statistics on the number of people registered following the sending of your invitations but also other advantages such as the possibility of being notified of the arrival on site of your visitors.
We will get back to you as soon as this service is available!
© 2016-2021 RPI - Exposition SIM • All rights reserved